Southeast Attack Squadron (SAS)
a Radio-Controlled Model Warship Combat Club

PICTURES & MOVIES
SINCE EVERYONE WANTS PICTURES!
pictures and video explaining our hobby: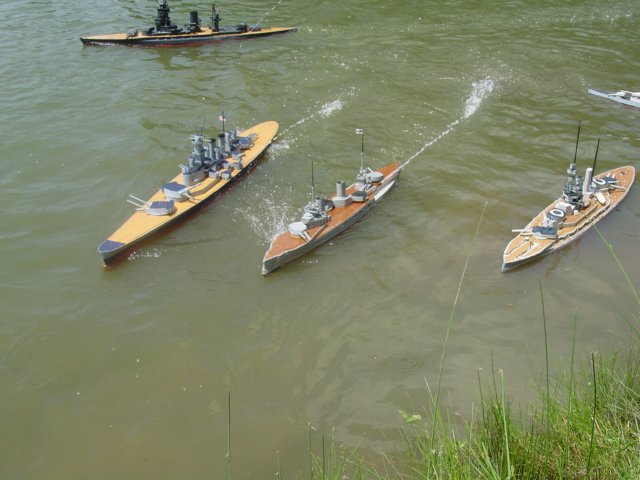 INCOMING FIRE!
Here the USS North Carolina (at left) fires her bow sidemount cannon into the side of of the SMS Konig (middle) as seen by the splash of water against her hull. That shot will penetrate just below the waterline and hasten her sinking (notice the Konig is already pumping water out her stern from previous damage!)

AND EVENTUALLY THEY SINK!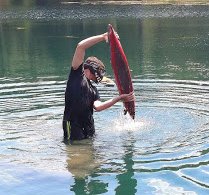 Eventually a ship has too many holes and the incoming water is too much for the pump to keep up with. But even sunken warships are easily recovered and can be patched and ready to go again in 30-40 minutes (Here Captain Minton pours water out of his sunken HMS Invincible).
BUT IT'S NOT ALL ABOUT BATTLE..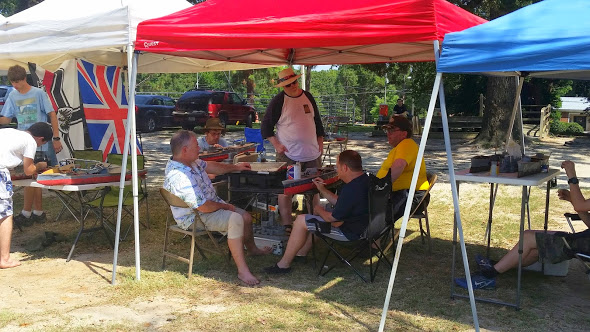 We also enjoy time between battles chatting and working on our ships with friends.
AND IF YOU NEED VIDEO!
MORE BATTLE PHOTOS!
Below you can find links to those events where captains at the event uploaded pictures. Feel free to click on any of the events below to see more:
PICTURES FROM BATTLES