HULL CONSTRUCTION TIPS
CO2 & CANNON SYSTEMS
DRIVE & PROPULSION
ELECTRONICS & WIRING
MORE COMING - still grabbing files from old server
FLEET OPS 144
Current Newsletter of the Southeast Attack Squadron
TASK FORCE 144
The newsletter of the former club, Model Warship Combat inc. Archived here so more can enjoy the great battle stories, tech tips (and more!) and hopefully see what a fun hobby Radio-Controlled Model Warship Combat is.
HULL BUSTERS

The primary source of ships and supplies dedicated to R/C warship combat. For keeping you on the competitive edge in R/C model warship combat. The beginner's best choice.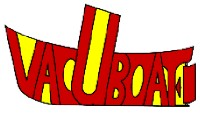 These guys have been working to develop an easy-assembly entry-level ship via vacuum-formed polystyrene. Their first kit is based on the USS Fletcher and now have several other offerings.